Inspired by nature's own chemistry, OrganoWood has developed a Swedish, patented, eco-labelled wood protection system for surface treatment and maintenance of wood, such as pressure-impregnated lumber for decking, patios, terraces and docks, or untreated façades and more. The OrganoWood® wood protection system consists of three products. Together these form a durable and complete wood protection system that protects against surface fungal growth and provides improved flame retardance. OrganoWood® wood protection is based on natural silicon minerals that are neither harmful to you nor the environment, and is an effective alternative to traditional wood oil and decking oil or non-environmentally friendly wood preservatives. The products are easy to apply and with time give the wood a beautiful silver-grey surface.
Benefits of the OrganoWood® wood protection system:
Effective wood protection
Produces a beautiful silver-gray surface
Water and dirt repellent
Reduces the need for future maintenance.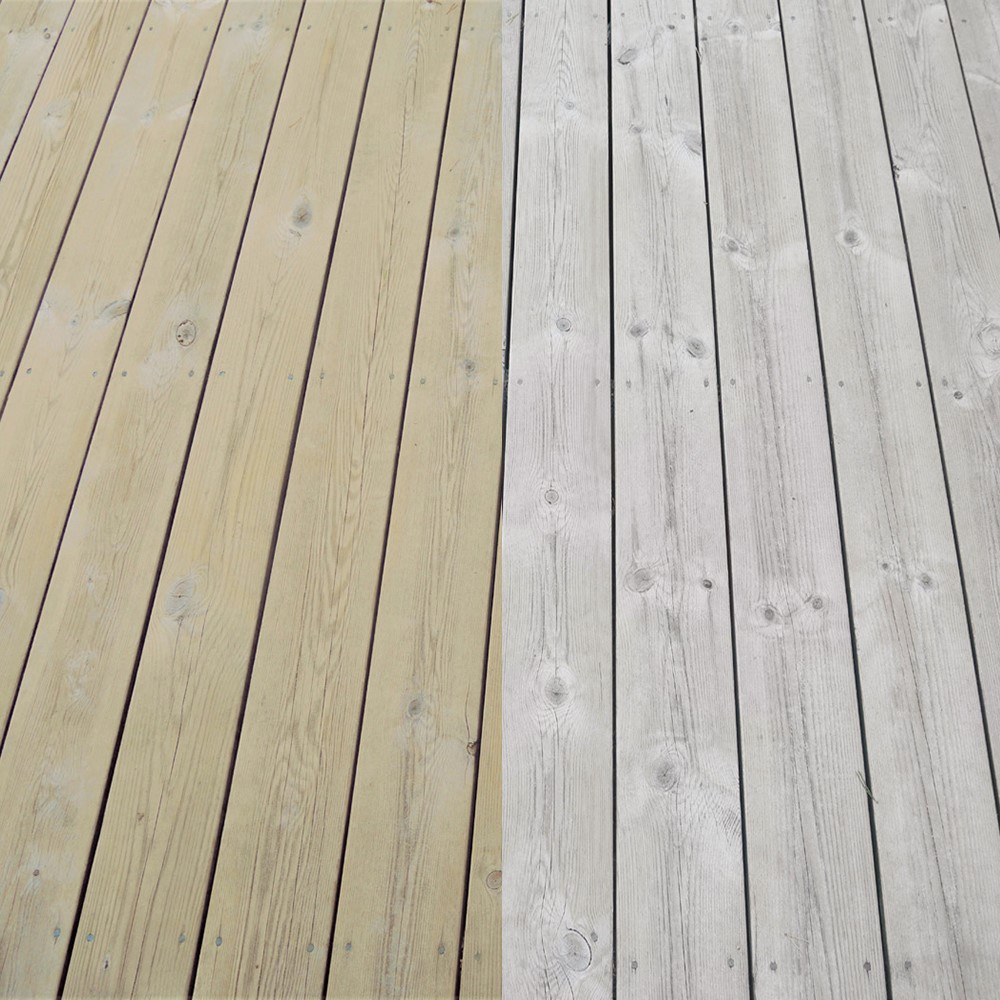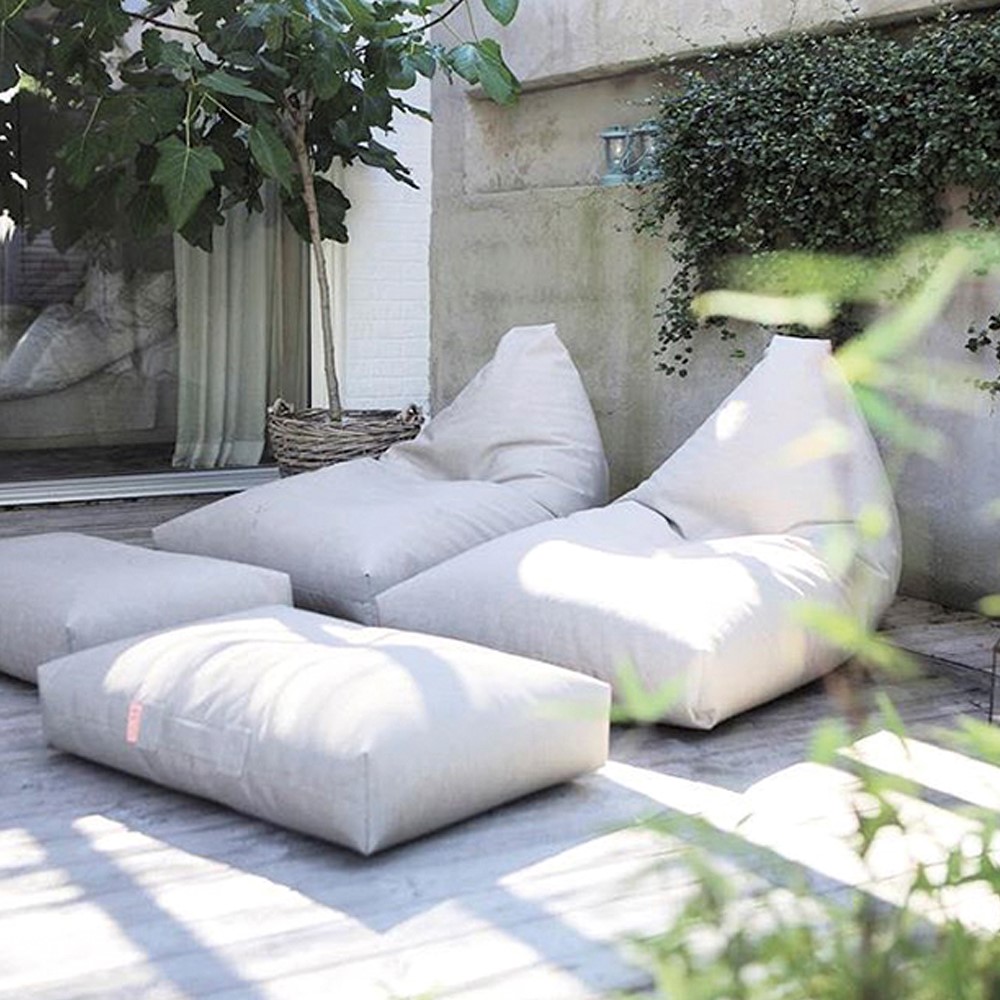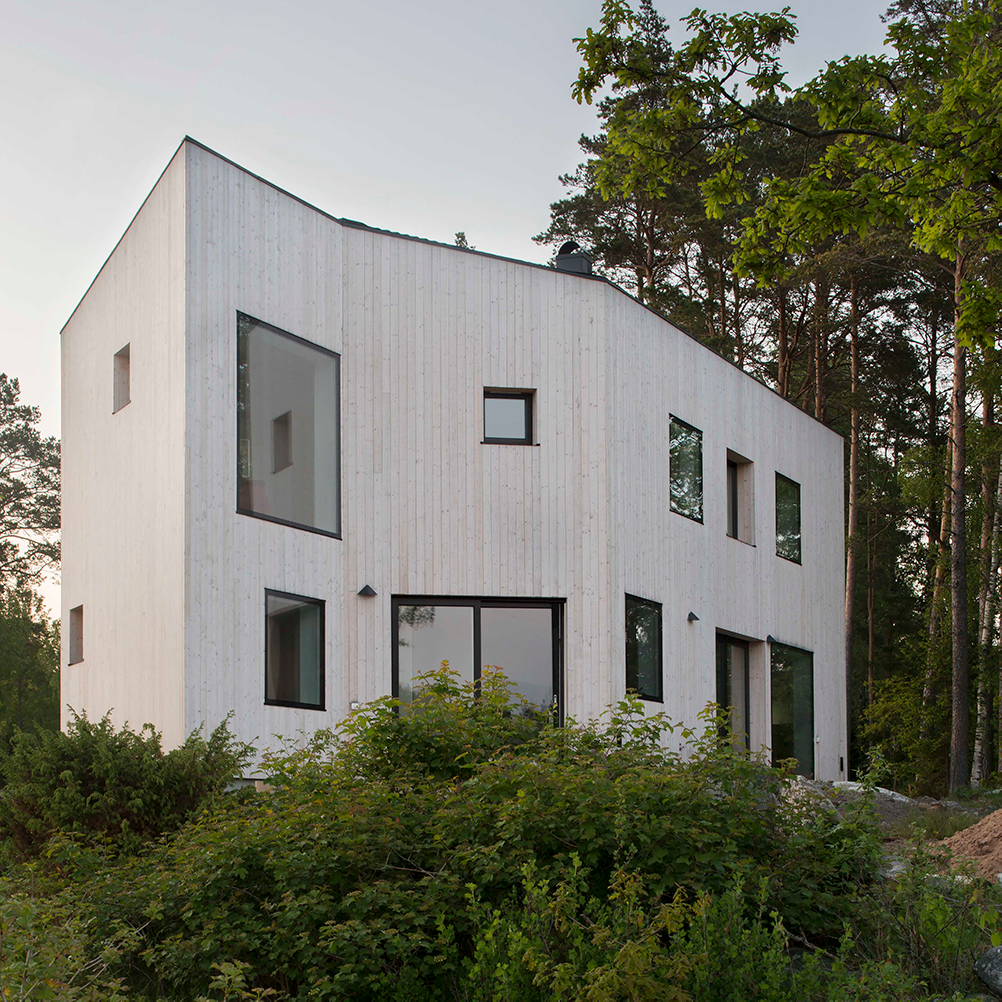 Technology
OrganoWood®'s unique, eco-friendly technology imitates nature's own smart solutions. The technology has been developed with inspiration from how various plants protect themselves from fungal infestation and fire with silicon minerals. With our technology, silicon substances are bound to the fibers in the timber through the patented OrganoClick® technology, which creates a physical barrier against fungal infestation instead of acting as a fungicide (toxicant). In addition, the silicon minerals are non-combustible, which gives the timber improved flame retardancy.
Wood that can be treated
The surface treatments from OrganoWood® can be used on most types of wood, such as traditional pressure-impregnated lumber, cedar, larch, core pine, untreated spruce or modified wood such as ThermoWood. The products can also be used on wood previously treated with oil, varnish or lacquer if the previous treatment is first removed by, for example, grinding.
The benefits for you and nature
When using OrganoWood® outdoor wood protection system, the wood is effectively protected. The surface becomes water and dirt repellent and is easier to keep clean and less prone to cracking and chipping. The wood ages naturally and acquires a beautiful silvery hue with time. One coating with each product is enough. The OrganoWood® wood protection system is kind to the environment and contains only substances that can be returned to the natural cycle.
The system consists of
OrganoWood® 01 Protection. Basic treatment for wood that provides improved protection against fungal infestation and gives the silver-gray color. OrganoWood® 01 Protection is water-based and consists of silicon minerals and natural plant substances. Read more
OrganoWood® 02 Repellant. Surface treatment that gives the wood water and dirt repellent properties, as well as reduced risk of surface mold growth. Read more
OrganoWood® 03 Cleaner. Effective detergent used before treatment of OrganoWood® 01. Also used in maintenance cleaning of wood previously treated with OrganoWood®, or for general cleaning of decking, patios and other outdoor wooden surfaces. Read more
For more information about OrganoWood, contact our distributors:
Thank you for contributing to a sustainable future.
Brochure
Product Data Sheet