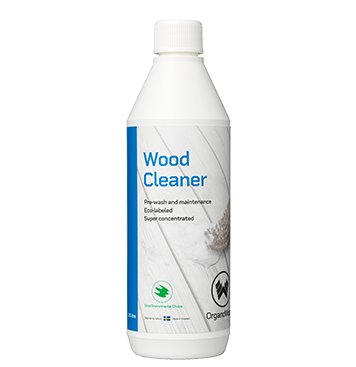 OrganoWood® Wood Cleaner is an eco-labelled superconcentrate cleaning agent.
For instructions, see here
---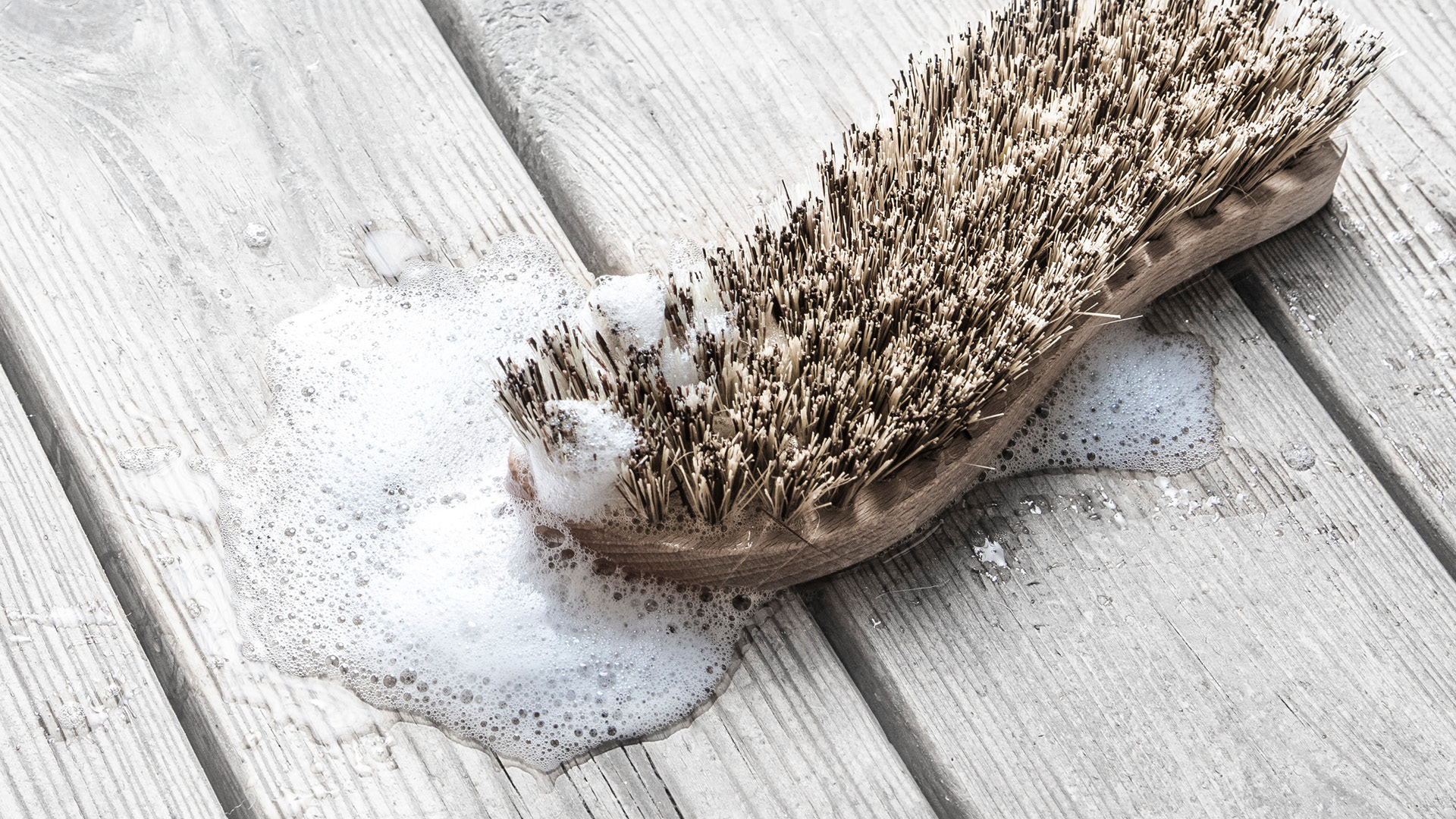 Area of application
Use OrganoWood® Wood Cleaner before applying 01 Wood Protection, for maintenance washing, and general and heavy-duty cleaning of outdoor wood, for example deckings and outdoor furniture.
Maintenance washing is recommended to avoid dirt building up and growth of algae and mould. After heavy-duty cleaning of wood, re-treatment with OrganoWood® 02 Surface Protection is recommended to restore the water-repellent properties of the surface of the wood.
---
Eco-labelled and environmentally classified
OrganoWood® Wood Cleaner is water-based and consists of silicon minerals and natural plant substances. Wood Cleaner is eco-labelled with the Swedish Society for Nature Conservation's "Good Environmental Choice", is listed in the Swan Ecolabel Building Product Portal and can be used in Swan eco-labelled buildings. It has also been awarded environmental classification B by SundaHus and is recommended by Byggvarubedömningen and BASTA.
---
Environment, safety and shelf life
Store at 5–30°C. The product must not be exposed to frost. Shelf life in well-sealed packaging 5 years. Once poured, do not pour the product back into the packaging.
The product is not classified as environmentally hazardous waste. However, we recommend that leftover concentrated fluid is taken to a recycling centre.
---
Maintenance
Maintenance washing with OrganoWood® Wood Cleaner is recommended. If the surface is mechanically worn, for example where people often walk or move furniture, or if the surface is washed with a strong wood cleaner or high-pressure washing (should be avoided), the wood fibres in the surface layer may be worn away and thus also the treatment. If necessary, re-treat with 02 Surface Protection. Following significant wear or heavy-duty cleaning, worn sections may also need to be re-treated with 01 Wood Protection.