Cladding
Cladding for an environmentally classified facade
OrganoWood® Cladding Plus timber is environmentally classified wood modified with silicon that gives a long life and a beautiful silver grey hue. The patented technology give the timber rot protection, creates a water repellent surface and improves the flame protection.
Environment and recycling
OrganoWood® Cladding Plus is an environmentally classified and alternative to traditional pressure impregnated timber. The timber contains only substances that can be returned to the natural cycle. So the timber does not need to be recycled as environmentally hazardous waste, but can be recycled as untreated timber according to local regulations. All substances in the panel timber are classified as environment-friendly according to the CLP Regulation (EC no. 1272/2008).
OrganoWood® Cladding Plus timber is listed in the Nordic Swan's house product portal and can be used in Nordic Swan Ecolabelled projects.
Panel timber for demanding conditions
OrganoWood® Cladding Plus timber has been developed to effectively withstand tough outdoor conditions. The rot protection has been tested by RISE (SP) in the European test EN 113.
Each project is unique. Accordingly, we also produce OrganoWood® Cladding Plus to order in the dimensions and material required in addition to our stocked profiles. For the absolute best result, we pressure impregnate OrganoWood® Cladding Plus with silicon. We collaborate closely with our timber suppliers who have a wide range of different dimensions and profiles.
The cladding timber in its standard form is naturally coloured and over time takes on a beautiful silver grey shade. The timber is carefully selected from high quality Swedish spruce from the best districts.
Warranty
OrganoWood Panel timber has a 10-year rot protection warranty (see the warranty certificate).
---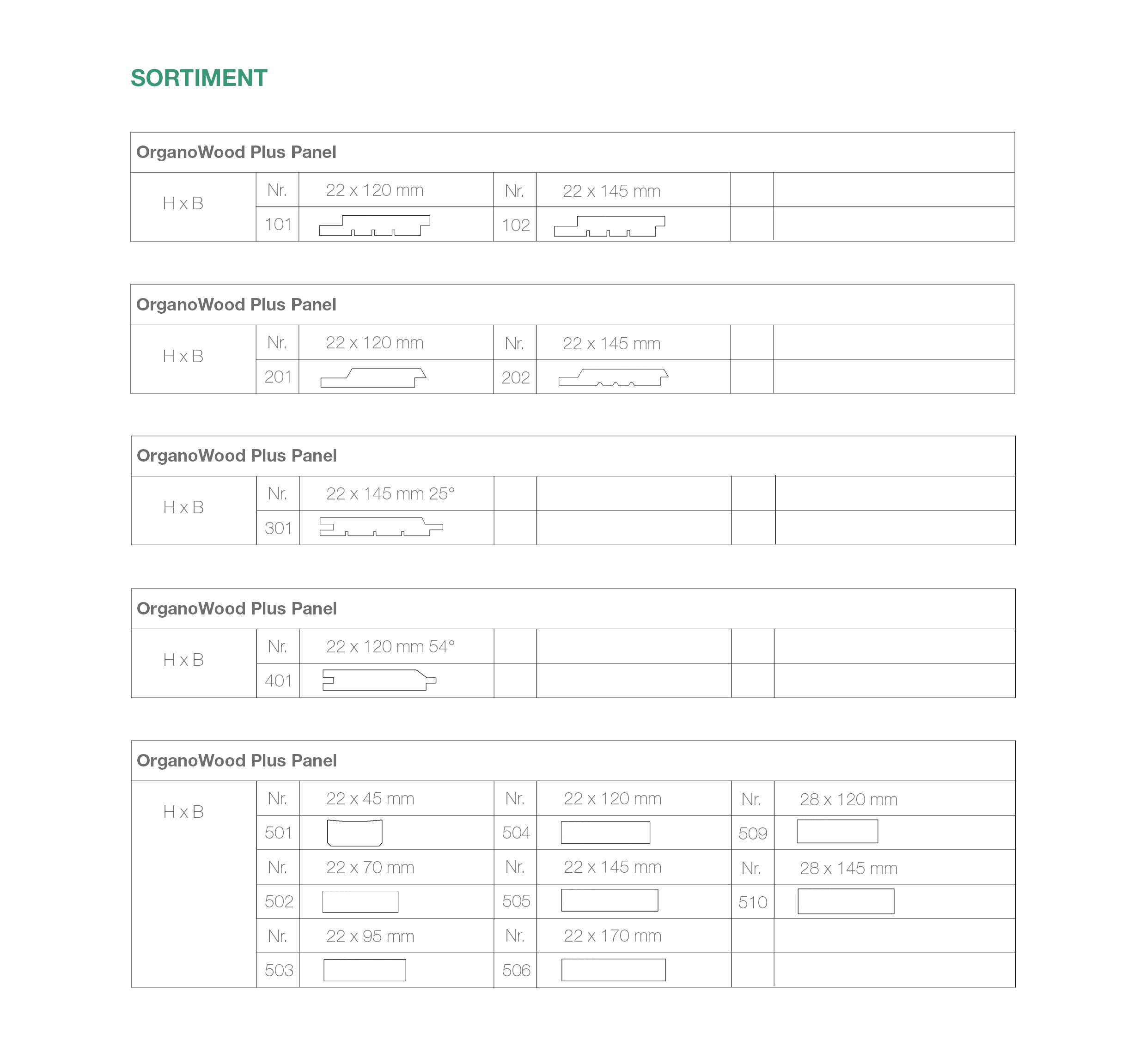 Product Data Sheet
Brochure